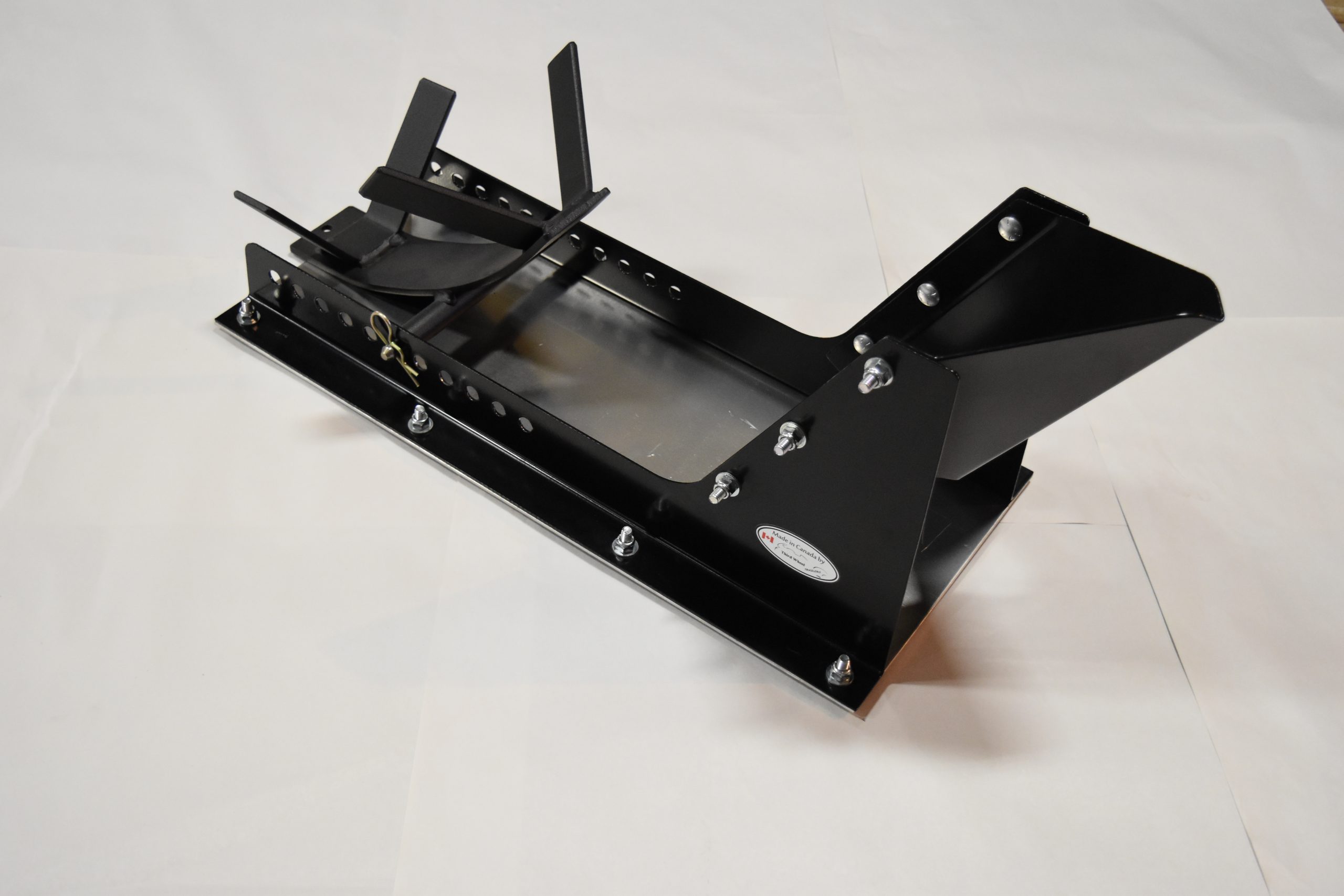 Stealth Wheel Chock
Starting at $199.95
Stealth Wheel Chock (bolt down)
This stealthy looking wheel chock is made to bolt down in any shop, garage, trailer, or storage facility. Note that this version is not meant to hold your motorcycle without being bolted down.
Made from 11-gauge steel and aluminum, this chock will hold any motorcycle with ease and comfort.
Secure your ride with this easy to assemble Stealth Wheel Chock, shipped to your door.
Perfect for any application, this wheel chock with hold on to your ride.
Customize your trailer package with this the "Stealth Chock."
Warranty
All trailers have a full 12-month unlimited miles warranty for all materials and workmanship that we provide. We completely stand behind our product, and we'll do our very best to assist you and get you looked after, even after your warranty runs out. We work hard to offer a fantastic product and offer hitches for bikes that we believe to be compatible with the Third Wheel Trailer. We do not, however, guarantee the fitness for use with any bike nor do we guarantee that every bike is compatible with our trailer and its handling.
Shipping/Delivery
A trailer can easily be shipped and delivered to your door, place of business, or the transport terminal nearest you.
Note that the most cost-effective means to ship is to a trucking terminal that contacts you to arrange for pickup once it arrives. Keep in mind that residential shipments have a higher shipping premium due to access restrictions and sometimes the shipment mush be placed on a smaller truck in order to get into the residential place of delivery. These are always more costly.
Terms and Conditions
To view the latest Terms and Conditions for purchases made on our site, Click Here.